Sarawak Pepper
Primary tabs
admin

- Fri, 06/26/2015 - 13:40
 
Sarawak Pepper is a popular ingredient in sauces, seasonings and condiments. Sarawak pepper is a species that is native to Borneo.
In fact, over the past hundred years, Sarawak Pepper has been exported throughout the world enhancing its reputation among the world. It has become one of the most sought after gifts for tourists seeking to take home souvenirs and mementos from Sarawak.
There are many retailers selling Sarawak Pepper in Miri, and if it is one thing you should not miss buying, it is Sarawak Pepper. It can be found at almost all retail grocery stores and supermarkets in and around Miri.
 
 
#sarawakpepper
These may also interest you ▾
admin

- Thu, 07/16/2015 - 17:19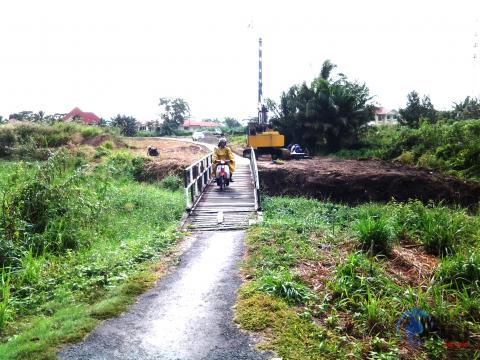 Photo credits : MajulahMiri
This small bridge provides a link between Permyjaya and Tudan areas to save on travelling time between the two areas over a small river that would otherwise be inaccessible.
Originally a 30-metre wooden bridge allowing only motorcycles and pedestrians, this bridge was upgraded to a Bailey bridge in 2013 that allowed heavier traffic to shorten travel times between Permyjaya and Tudan areas, which is known as 'Tudan Unity Bridge'. Prior to that motorists had to use the Lutong Highway, which was very inconvenient and resource consuming because it is actually a much longer way around.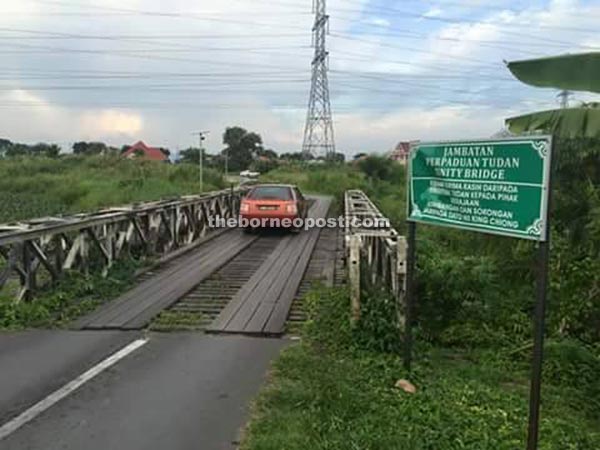 Photo credits : BorneoPost
Plans for a concrete bridge was soon put into place after that, and on June 2015 the construction of a concrete bridge was underway.
admin

- Fri, 06/26/2015 - 12:49
Piasau - meaning 'coconut' in local language - is a large area consisting of several residential zones and one industrial zone in Miri. One will assume that previously this area has plenty of coconuts to be found, but we can't verify for sure as nowadays there aren't many to be found. Asking some of the senior residents would gain some insight into this.
The Piasau area covers the east side of the Pujut-Lutong Road up to the sea, opposite from Pujut, which covers the west side of the road.
Within Piasau area is Piasau Camp, Piasau Jaya, Piasau Garden neighborhoods and Piasau Industrial. Piasau camp is actually located on the peninsular side, across the Piasau Bridge from the river.
There used to be a brick-making factory in the Piasau Industrial zone, with plenty of porcelain factories. Air pollution was pretty bad in the 1980s leading up to the mid 1990s due to this factor, but nowadays the these factories have moved and air quality has greatly improved.
#piasaumiri