COVID-19 Information Hotline
For more information regarding Quarantine / International Travel arrangements / COVID19 :
Please Call :
✆ 603-88810200600 / 03-88810200700
✆ 6085-322085 (Miri)
Miri Civic Center
Primary tabs
admin

- Sat, 09/26/2015 - 13:21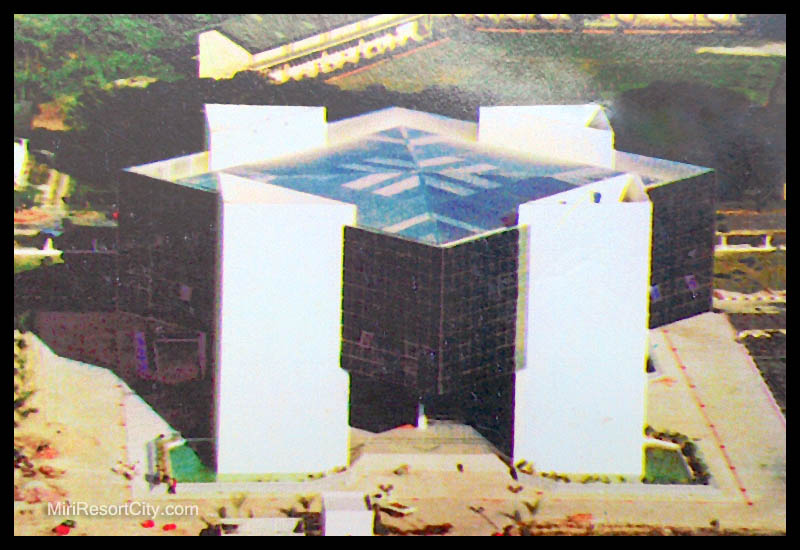 Completed in the late 1980s, Miri Civic Center functions as an exhibition foyer and amphitheater on the ground floor, holds the Miri Public Library on the second floor, and is a multi-purpose hall for various social functions such as wedding parties, concerts, large conferences etc. The seating capacity allows up to a thousand dining tables.
Its design is reminiscent of an oil-rig platform when view from ground level, with four huge pillars supporting the upper floors rising from water features at the base. When viewed directly from from the air, it has a shape of an octagonal star. The pillars are white in color and the upper floors are covered in blue-tinted glass windows. It makes for a recognizable landmark near the City Fan.
The Civic Center connects to the first phase of the City Fan, a walkway that connects to the open air amphitheater at the center of Miri City Fan.
#miriciviccenter
These may also interest you ▾