Bario Rice
Primary tabs
admin

- Mon, 07/06/2015 - 16:31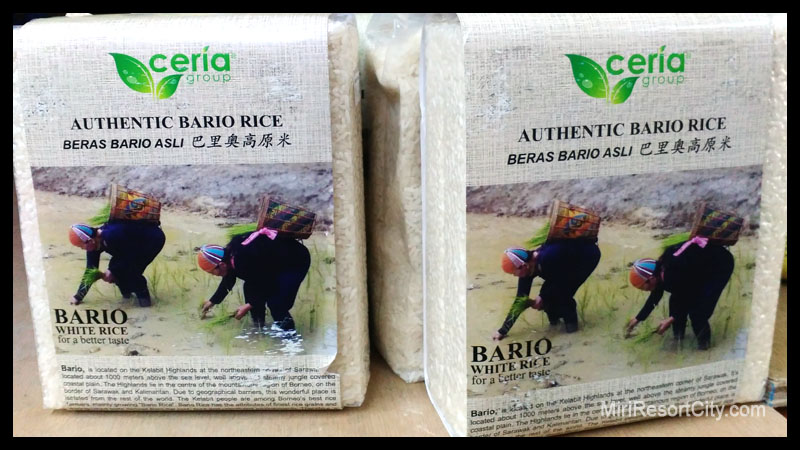 Bario Rice is one of the finest and best rice produced in the highlands of Sarawak. The rice has a soft texture with fine and elongated grains and produces a mild aroma and fantastic taste. Health conscious consumers will find nothing to complain about when it comes to Bario Rice as it has all the attributes of organic rice.
Bario Rice can be found at Tamu Muhibbah in small packs that can be carried, or in stores in the form of commercial packaging. It can also be found in Bario, which requires additional air travel and air transportation arrangements.
#bariorice
These may also interest you ▾
admin

- Fri, 05/29/2015 - 13:42
Completed in 1994, Imperial Mall was a shopping mall & apartment located at Jalan Pos and North Yu Seng Road. The apartments were later remodeled into a hotel.
The shopping complex area comprises of four stories of 146 retail shop lots occupying offering arrays of goods and services ranging from fashion apparels, shoes, sport wears, telecommunication, electronic & electrical instruments, hair and beauty centres, banking facilities and food centres. Originally having Ngiu Kee Departmental Store, Boulevard Hypermarket and Departmental Store is the current anchor tenant.
Imperial Hotel is accessible within the mall via a door to the hotel lobby area, for the convenience of accommodation "one stop shopping" within the building.
Imperial Mall is linked by a bridge to Permaisuri Imperial City Mall.
#imperialmallmiri
admin

- Sat, 06/27/2015 - 10:07

 
Located near Kuala Baram River Mouth (previous Ferry Terminal), a pleasant scenic coastal drive along Miri-Kuala Baram Road from Miri will take you there in 20 minutes. The First and the Largest Crocodile Farm in the northern region of Sarawak.
The Crocodile Farm & Mini Zoo is registered and recognised by Convention on International Trade in Endangered Species of Wild Fauna and Flora (CITES, Registration No. A-MY-509). Come face to face with more than 1,000 Estuarine Crocodile (Crocodylus Porosus) and Malayan Gharial (Tomistoma Schlegelii) in a 22 acres land-scaped setting with natural breeding enclosure and perfectly man-made sanctuary ponds specially carved out for the creatures. A stroll around its perimeter allows you to safely view an amazing collection of crocodiles up close.
The crocodile farm opens everyday of the year, is home to thousands of crocodiles of different species as well as other exotic animals from tropical countries.
Crocodile Farm cum Mini Zoo:
Lot 164, 24Km Miri-Kuala Baram Road,
98000 Miri, Sarawak.
Telephone Contact: +6085 604108
Administrative office:
Lot 1036, 1st Floor,
Piasau Industrial Estate,
98000 Miri, Sarawak.
Telephone Contact: +6085 650558
Fax: +6085 650889
Email: info@miricrocodilefarm.com
Web Site: https://www.miricrocodilefarm.com
#miricrocodilefarm