Permy Mall Shopping Complex
Primary tabs
admin

- Fri, 05/29/2015 - 15:05

PermyMall, located in Permyjaya comercial township is a shopping complex with a good mix of shopping outlets & departmental store to give it a complete shopping experience.
Opened on 11.11.11, a special date chosen which comes once in a decade, the mall is a contemporary double-storey mall with a gross floor area of 275,000sq feet, and car park that can park just over 1,000 cars. Permy Mall houses 105 retail shops, a food court and 1 supermarket. The main anchor tenant for Permy Mall is Giant Supermarket who took up an area of 65,000 sq ft. on the ground floor.
Permy Mall is located along the highway to Brunei, and many Bruneians would spend their weekends in Miri and on the return journey bring back cart loads of good supplies. Their higher currency rate has made it attractive for them to shop and dine in Miri.
Permy Mall is about 35 minutes drive from Miri City Centre, about 15 minutes from Lutong Town and about 25 minutes drive to the Sungei Tujuh –Brunei immigration check point to Brunei.
#permymallmiri
These may also interest you ▾
admin

- Sat, 06/20/2015 - 12:01
Set in the midst of lush tropical rainforest, Borneo Tropical Rainforest Resort is the place for pleasure and adventure. Make your next outdoor adventure to Borneo Tropical Rainforest Resort for both pleasure and bonding with nature that's close and personal.
Resort Activities - wide range of sports activities, sight seeing, educational and recreation activities suitable for all ages.
Resort:
KM36 Miri-Bintulu Road, Lot 15,
Block 2, Sibuti Land Dsitrict,
Miri,
Sarawak.
Telephone : (6) 085 407198
Email : info@borneorainforestresort.com
Web site : https://www.borneorainforestresort.com
#borneorainforestresort
admin

- Tue, 06/23/2015 - 17:23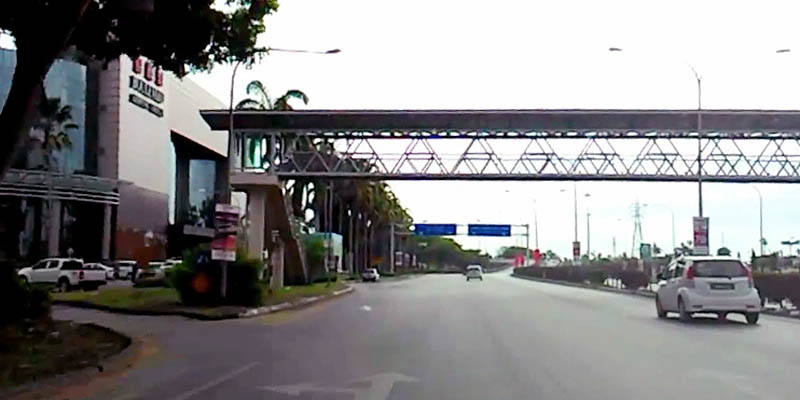 Boulevard Pedestrian Bridge is a pedestrian bridge that runs over the Miri-Pujut Road in front of Boulevard Commercial Center, just before the Miri-Pujut Flyover.
After a spike in accidents involving pedestrians and vehicles around that area, the bridge was finally proposed and built.
Design blunders - Oddly enough, there are only one set of stair cases on each side and one side is pointed away from the residential areas. The bridge section is roofed to protect pedestrians from rain and sun, but the stairs are not.
Controversy : At a cost of about 1 million Ringgit each these bridges raised some eyebrows considering that what you can get for buying a 500k house AND fully furnish it with change.
#pedestrianbridgemiri