Merdeka Mall
Primary tabs
admin

- Fri, 07/21/2017 - 14:44
Opened in 2010, Merdeka Mall Shopping complex is located in front of Morsjaya Township area, featuring both underground and upper deck car parks. The mall is accessible from Morsjaya via the Morsjaya pedestrian bridge in front of it. Anchor tenant being Tai Kiong Supermarket featuring imported goods. The mall upper floors featured a cineplex, Star Cineplex for a movie-going experience.
2017 Trouble
Only seven years after initial operation, the mall did not bring as much visitor traffic as expected and also due to competition from other malls in more favorable locations,the tenants within eventually dwindled, leading the owners to default and the property was handed back to banks. The remaining anchor, Ta Kiong Supermarket still operates within the mall and is the number one source of traffic for the entire mall, along with other vendors like Sugarbun, Mr.DIY and Watsons, but mall became pretty much deserted.
These may also interest you ▾
admin

- Sun, 05/28/2017 - 12:16
The Miri District Police Headquarters is located just off Miri-Pujut Road, just off before Pelita Commercial Area. The land the headquarters sit on covers a large area, and includes living & accommodation for police personnel, and Commercial crimes investigation unit.
admin

- Mon, 06/08/2015 - 16:30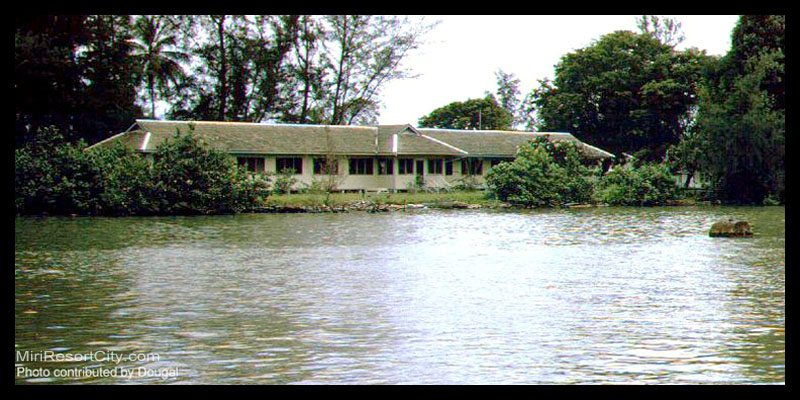 Photo credits and explicit permission from : Dougal
 
The old Miri General Hospital, which was located on the tip of the peninsular at the Miri river mouth had long been operated by oil company Shell, with financial assistant from the government.
On August 1st, 1960, the hospital was handed over to the Sarawak government and along with it went the Miri ferry that connects between the town to the peninsula & hospital, all the concession land on the Miri Peninsula south of the Miri Golf Course, and all the houses, roads and utility services within that area.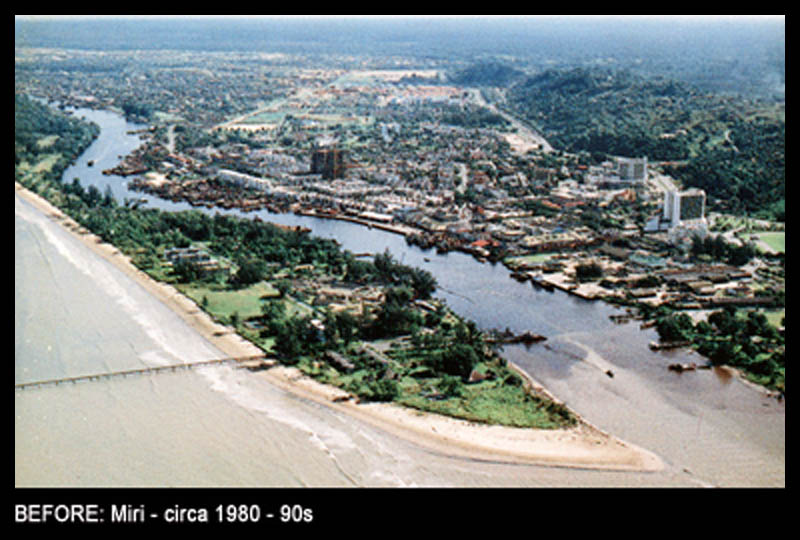 In this image, the hospital can be seen located at the center, and the ferry point to its right.
The hospital was operated as Miri's general hospital until the move to its current location, located at Jalan Cahaya in the mid 2000's. This article is from the web site miriresortcity dot com - this sentence is here to prevent blatant plagarism. The rivermouth area has been reclaimed as land and is now part of the Marina.