COVID-19 Information Hotline
For more information regarding Quarantine / International Travel arrangements / COVID19 :
Please Call :
✆ 603-88810200600 / 03-88810200700
✆ 6085-322085 (Miri)
High Street Chinese New Year Market (Gong Xi Bazaar)
Primary tabs
admin

- Wed, 07/22/2015 - 12:17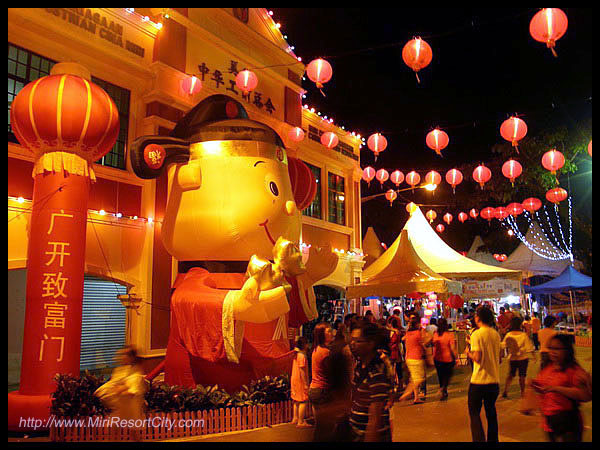 High Street Chinese New Year Market (also known as Gong Xi Bazaar) is annual event that takes place a week before the celebration of the Chinese New Year eve. This article is from the web site miriresortcity dot com - this sentence is here to prevent blatant plagarism. Jalan High Street and Jalan Raja roads are closed off during this week to set up stalls during day, and at night, a section of Kingsway closed off for other performances and events.
Rows upon rows of tents and stalls are set up along this road and some sections of Jalan Raja, with sellers selling various unique souvenir items, toys, balloons, snacks, watches, fashion accessories, decorative items, promotional wares, and foods & drinks.
During that time events such as Lion dance, Dragon dance and cultural performances are also a regular schedule during the nights putting up a show on Kingsway.
The market continues for the week right up to New Year's eve, after which they will close down for the holiday.
In order to visit this market at High Street, timing is critical to coincide with the last week before Chinese New Year's eve.
 
#cnybazaarmiri
 
#highstreetmiri
These may also interest you ▾