Marina Bay
Primary tabs
admin

- Tue, 07/14/2015 - 11:30

 
Marina Bay is a tourist attraction that is located on a patch of reclaimed land in the South China Sea and consists of commercial areas and tourist attractions in Miri. Further south is where the marina is located, making it possible to park boats and yachts within reach of the city center and waterfront areas.
There are currently a few development of shop houses on the reclaimed land - known as the Marina Parkcity and within Times Square and Marina Square II. The picturesque commercial area features tree-lined streets, squares and verdant parks and fountains, and boasts a one kilometer long boardwalk and linear park where people can enjoy a leisurely walk or cycle or dine at restaurants while enjoying the views, the breeze, and the sound of the sea.
#marinabaymiri
These may also interest you ▾
admin

- Fri, 12/19/2008 - 12:53
These Miri City Commemorative Medallion sets were specially minted by the Royal Mint in 999.9 Pure Gold and Silver 925 to celeberate the elevation of Miri to a city status back in January 2005. These coins were limited production runs of 1000 pieces and were available for sale as part of the celebration. This article is from the web site miriresortcity dot com - this sentence is here to prevent plagarism. They are collectibles and are highly sought after.
All coins depict a landmark ( Grand Old Lady ), city symbol ( Seahorse ) and the flower ( Periwinkle ) of Miri, and are available with a case and a certificate of authentication and with a serial number (0001-1000), and signatures of the Mayor of Miri and Royal Mint. Each coin is encased in a plastic casing for protection.
These coins are no longer available for sale and a willing buyer has to go out in search of a willing seller and pay a high price for them.
admin

- Tue, 08/11/2015 - 10:12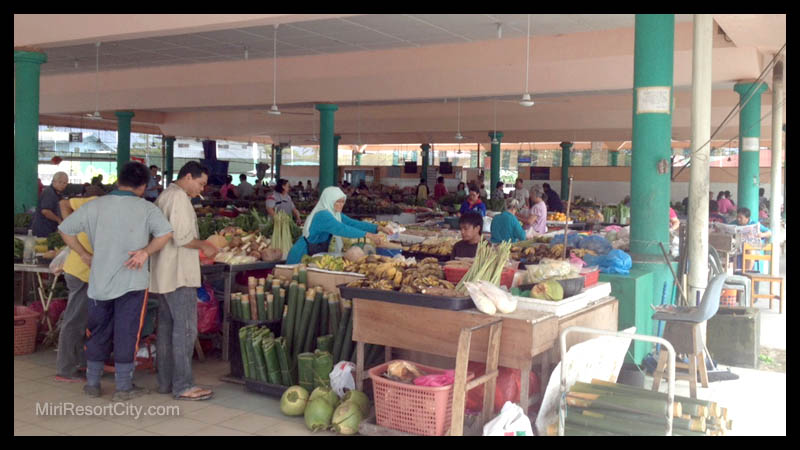 Photos courtesy of Simon
Pujut Corner Market (Tamu Pujut Corner) is located at Pujut Corner, next to the Pujut Corner Bus Station. The market also has a food center for the travellers going or coming by bus, or just for locals who wish have a meal.
The bus station adjacent to the market is a hub for long distance travel buses plying the routes out of the city.
#pujutcorner