COVID-19 Information Hotline
For more information regarding Quarantine / International Travel arrangements / COVID19 :
Please Call :
✆ 603-88810200600 / 03-88810200700
✆ 6085-322085 (Miri)
Miri Central Park
Primary tabs
admin

- Mon, 01/04/2016 - 12:56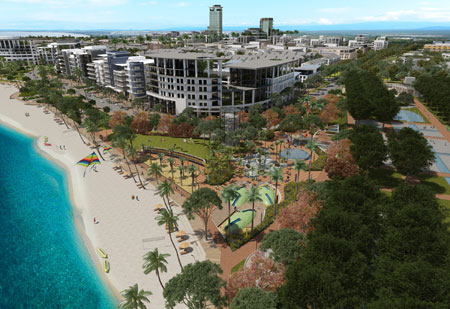 A proposed RM40 million park called Miri Central Park which is about 15.7 acres in size is to be developed by Pantai Bayu Indah, which is a member company of Samling Group. The park is located in a corner of the Marina Parkcity near the sea front.
Miri Central Park is a part of the Marina ParkCity, a seafront development on reclaimed land that is at the Miri river mouth.
The park would feature a three-mile network of paths and walkways lined with shady trees and lush landscaping ideal for walking, jogging and cycling with a 500-yard seafront boardwalk to give visitors the thrill and pleasure of being at the edge of water. An amphitheater for hosting cultural and live shows is within the park, and it is projected that the park would be a venue for cultural, festive and entertainment events throughout the year.
These may also interest you ▾