Miri Balloons Mural
Primary tabs
admin

- Tue, 08/06/2019 - 14:26

Painted with nothing more than spray paints and pure artistic skill, the Miri Balloon mural is an urban wall mural art painted on a blank wall of a corner shophouse in front of the High Street roundabout near the entrance to Time Square along Bendahara Road in the Miri 'old town' district, visible from the historic Miri Central Market.
Painted in a large party-style balloon letters arranged to spell out "Miri", the murals also had physical ropes attached to the bottoms of them for people to hold on to and take photographs.
The mural was sponsored by local businesses and painted in July 2019.
#miriballoon
These may also interest you ▾
admin

- Mon, 11/13/2017 - 10:38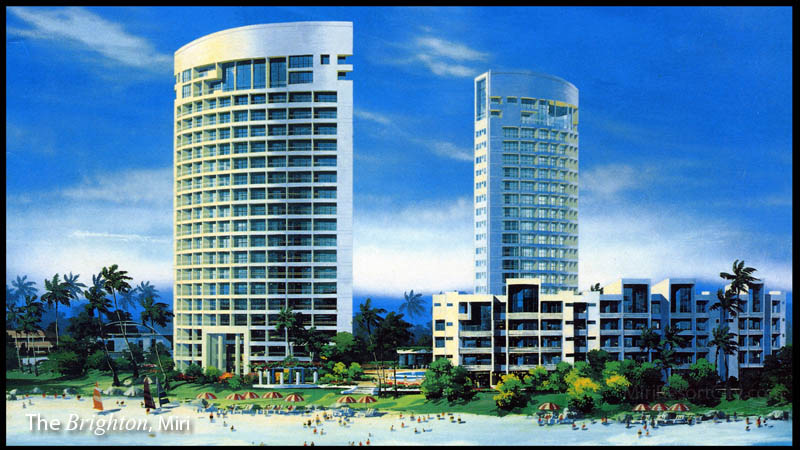 The Brighton is Miri's first luxury condominium, located at Brighton next to the Parkcity Everly hotel, overlooking the Miri River and offering panoramic views of the South China Sea and its beautiful seaside sunsets. It was the first major development to strategically complement the Miri Resort City master plan.
The two 20-storey condominium features major luxurious facilities which includes a clubhouse, gymnasium, tennis courts, adult & children's swimming pools, jogging tracks landscaped gardens and residents' parking bays.
admin

- Wed, 08/02/2017 - 16:24
Cycling in Miri
Some folks in town still cycle to and from work as their primary form of transport. It is obviously faster than walking, and can greatly increase distances one can cover with the same amount of effort compared to walking. Miri is sized just nicely for biking around, and most of the places of interest around Miri could be accessed by bicycles.
Cycling in and around Miri City is possible. The majority of the Miri commercial areas could be reached by just bicycles. Although official cycling lanes are virtually non existent, and official bicycle parking is few and far in between, fortunately enough there is no law against cycling or parking it anywhere so long as that doesn't obstruct others.
Road users may prioritize cyclists less, as there are far fewer of them, but as long as common safety precautions are heeded, such as helmet and visibility lighting at night, cycling in groups, there should be no problems cycling on the road.
Further away in more rural areas, cycling trails can be found, with rolling hills, climbs and downhills anywhere there are smaller lane roads. Every year, there are annual activities such as bike rides that one can sign up for that is held by various organisations locally.
Several bicycle shops in town that sells bicycles, with some even renting them out.