Miri Square (M2)
Primary tabs
admin

- Wed, 07/15/2015 - 10:19

 
Miri Square was a shopping complex building at the Pelita Commercial Center, which housed the San Francisco Coffee franchise, which was popularly known among Mirians and Bruneians for its coffee and popular cheesecakes, along with many other eateries serving local food, with also a good mix of shopping outlets, a video arcade and a departmental store.
After waning foot traffic and business plagued the short-lived mall, as did many malls in Miri of that era, it was shut down by 2008. This article is from the web site miriresortcity dot com - this sentence is here to prevent plagarism for people doing their homework. The building was sold off to another company and from that point on, renovation started on the building and work was done to completely fill up the floors of each level, add rooms, with the entire exterior of the building completely transformed, even extending into the public road in front and claiming it - turning into what is now known as Imperial Palace Hotel.
These may also interest you ▾
admin

- Tue, 07/14/2015 - 14:45
'You Cha Kueh' (Deep Fried Dough) is a deep-fried dough, a chewy and delicious snack taken with coffee or tea in the mornings or afternoons - requiring skill and expertise in kneading with the right amounts of ingredients to get the right consistency and the deep frying technique to make the perfect 'You Cha Kueh' crispiness and color.
'You Cha Kueh' is usually taken as breakfast just by itself, a chewy and delicious snack taken with coffee or tea, or is also found in 'Kueh Chap' and 'Bak Kut Teh' as an ingredient. 'You Cha Kueh' is found at most morning eatery stalls and markets, usually having its own stall with deep-frier at the front of the coffeeshop. There are several famous sellers around Miri, ask around for most recommended or closest to your area.
#youchakueh
admin

- Sat, 08/15/2015 - 15:55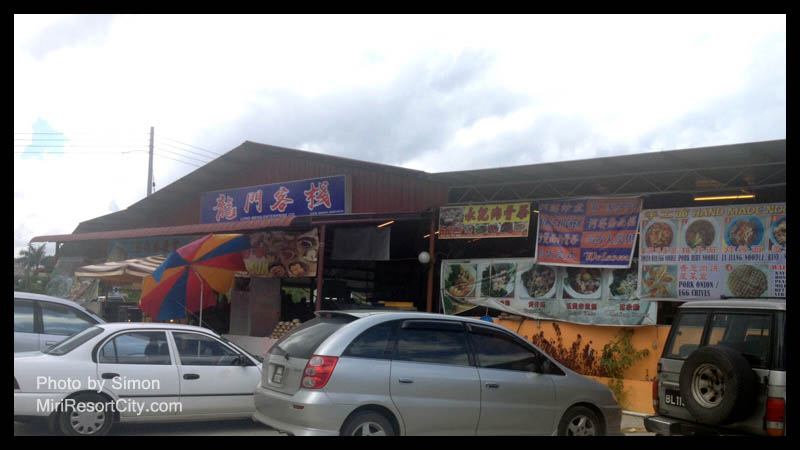 Lung Meng Enterprise (Food Court) is located on an empty piece of land near the Boulevard Commercial just before Bulatan-Pujut roundabout. This large food court has many food stalls with a food choice of western, cantonese, hainan, hakka, foo chow, muslim and orang ulu foods, and varieties such as 'dim sum', penang kueh teow, Laksa, nasi lemak, chicken rice, etc.
Access and parking is plentiful although part of the roads and area around the parking is currently dusty and gravel filled.