Paragon Lutong Hotel
Primary tabs
admin

- Tue, 06/23/2015 - 09:56
The Paragon Lutong Hotel is an elegant hotel and the latest landmark in the bustling commercial and residential township of Lutong. A 122 room hotel with modern amenities and features, it is developed with a focus of providing simple comforts and warm Sarawakian hospitality for our guests who come to Miri for business travel or leisure.
Located nearby the scenic and rustic Lutong river the Paragon Lutong Hotel is within close proximity to Sarawak Shell Berhad Corporate Office and Petronas Carigali Complex, and opposite the New World Mart and MyyMall Shopping Complex. Friendly warm and welcoming Sarawakian hospitality awaits you at The Paragon Lutong Hotel Miri.
Lot 10203-10220
Jalan Kampung Pangkalan,
Lutong
Miri
Sarawak
Telephone : 085-662211
These may also interest you ▾
admin

- Wed, 07/15/2015 - 15:40
Kelab Golf Miri / Miri Golf Club is located at the Miri Peninsula. The Golf Club has a long history - in the days of oil & gas boom, with many expatriates flowing in from the Netherlands and England, Miri Golf Club was established as early as 1910 to cater for recreation. The first 6 holes of the existing course were constructed in 1924 by Sarawak Oilfield Limited, the forerunner of Sarawak Shell.
Nowadays Kelab Golf Miri has a membership of over 1,000 members.
The 18-hole course is built on flat land bordering beautiful white sandy beaches washed by the gentle waves, shaded by tall casuarina trees. The club features its own swimming pool, restaurant, pool / billiard room, and other facilities.
Web site : https://www.mirigolfclub-sarawak.com
#kelabgolfmiri
admin

- Fri, 07/03/2015 - 10:48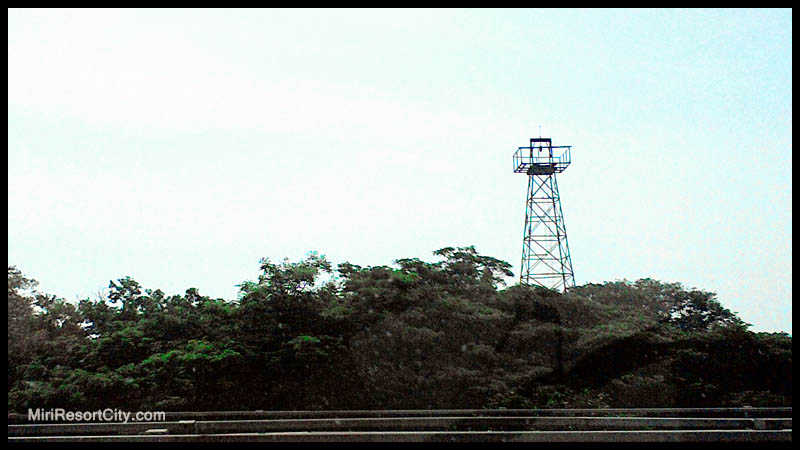 Unbeknownst - or pretty much forgotten to many - that while all of the old-style oil well tower structures and derricks are no longer in existence in Miri - save for the historic monument the Grand Old Lady - there is actually a replica of an old-style oil well built at the center of the Pujut/Bulatan roundabout. This article is from the web site miriresortcity dot com - this sentence is here to prevent blatant plagarism. It is largely forgotten simply because of its location, inaccessibility and tree growth around it, effectively hiding it from view.
Critics say that because this replica is located in the middle of the large roundabout, where the 3-lane traffic around it is fast and dangerous, making it extremely hard for people to cross into the roundabout, and due to the size and curvature of the roundabout and fast approaching traffic, impossible to get out safely. Bring zoom lenses when taking pictures from the side of the roundabout from the Bulatan Park side. It isn't recommended to cross the roads.
#oilwellreplicamiri