Pullman Miri Waterfront
Primary tabs
admin

- Fri, 08/14/2015 - 14:01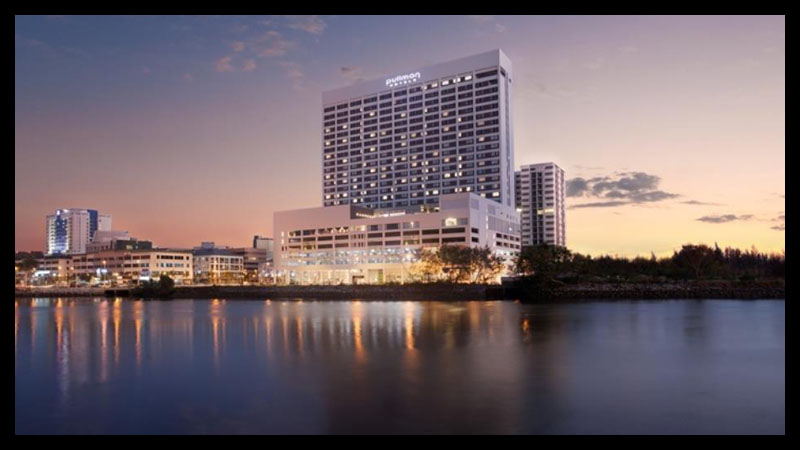 Pullman Miri Waterfront.
The well-known international chain Pullman is being built alongside The Wharf apartment project at the Miri Waterfront, and will be known as the Pullman Miri Waterfront hotel. The hotel is designated a 5-star hotel, and marked the entry of a new international chain hotel in Miri in ten years.
The hotel is planned to have 328 rooms & suites, a ballroom with capacity of 1,000, a 5-star signature pool, health / fitness center with spa and jacuzzi, among other state of the art function rooms and facilities. The building stands at 24 stories, and is a considered a landmark building at the waterfront area, due to its thin and tall design.
#pullmanhotelmiri
These may also interest you ▾
admin

- Thu, 05/25/2017 - 10:09
Hilltop Garden is a small residential community that was built in the mid 1980s just off Riam Road. Ironically, contrary to its namesake, the community is located at a depression of the hill and surrounded by higher terrain. The housing consists of double-story detached buildings, semi-detached, double-story terrace and single-story terrace. Two shophouses are located within, the first one along the Hilltop North Road (Hilltop Utama) and the second at Hilltop South Road (Hilltop Selatan).
#hilltopgardenmiri
admin

- Tue, 08/25/2015 - 17:15

Located in middle of Beautiful Jade Center, Persiaran Kabor, also known as Old Folks' Street (Lao Ren Jie 老人街) is a roofed area in between shoplots where coffeeshops lay out tables and chairs along where folks congregate there for breakfast or tea, drinks, chatting with one another, and passing their time. Mostly older folks hang out - hence the moniker "Old Folk's Street" (pronounced as "Lao Ren Jie" ("老人街" in mandarin). Cars can not enter this area.
Both coffeeshops and seating is plentiful along both rows of shops, and a variety of food and drinks can be ordered here.
 


 
The Chinese Chess Association is also located on the shop lots there, and one can find these folks concentrating at chinese chess on specially made chessboard-marked tables. The rest of the shops in this area are very old businesses doing retail and services.
At the end of the street is a stage put up to facilitate karaoke sessions or events, and at the corner are cendol & rojak stalls in Miri. This section is a must-try.