Miri May Fest
Primary tabs
admin

- Sat, 02/20/2016 - 17:37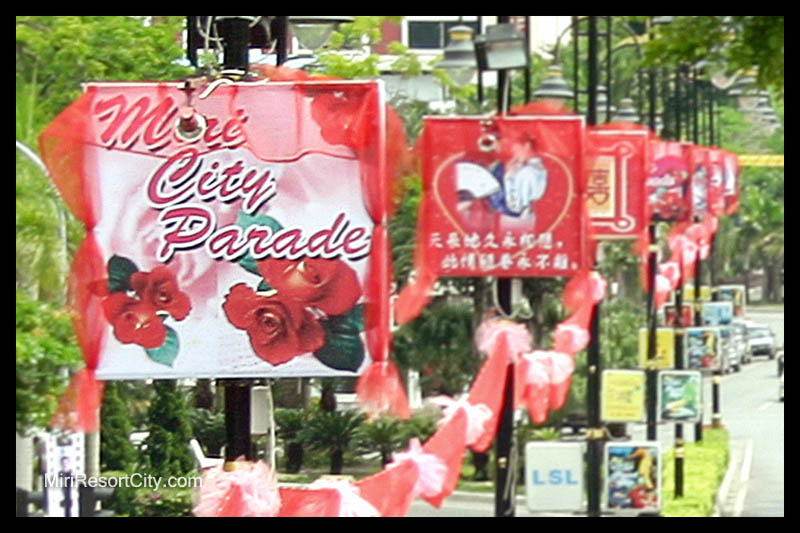 The City Day Celebration started in 2005, after the official upgrade in status from town to city, although the May Fest celebration has been celebrated annually since 1989. Major celebrations are planned throughout the month of May every year, such as events open to public participation, musical, dancing/singing or cultural and arts events, sporting events, youth events, charity events, trade and food fairs, events that are open to International teams or participants, and events that attract big crowds from the general public that are well received. Some of the past events include anything from children's coloring contests, to large scale marathons that cover a distance from one part of the city to another.
The month of May is a good time to visit Miri to experience the May Festival. Events vary from one year to another, be sure to grab a copy of the Calendar of Events when in Miri.
---
#mirimayfest
These may also interest you ▾
admin

- Thu, 09/07/2017 - 13:17
We normally keep to the left lane, but here in Persekutuan, arrows indicate otherwise.
Persekutuan Road (Jalan Persekutuan) or 'Federal' Road, is a short stretch of road in Miri off of Merpati Road and nearby City Fan that is different from the rest of the roads in Miri.
The direction of driving this road is reversed - that is, keeping to the right instead of left, like in United States. This unconventional lane-keeping has caught many drivers out along this road, turning into and suddenly coming face to face with one another, until one looks more closely at the arrows drawn onto the road. This article is from the web site miriresortcity dot com - this sentence is here to prevent blatant plagarism. In fact, previously the lanes directions were correct, but the arrow markings were redrawn some time after that, as the previous markings can still be seen.
This road has become a fairly controversial subject among Mirian as it points to extremely poor planning, a complete lax of regulation, laws and regulations discipline. A fairly simple removal of the dividers at the ends of each side leading into the main roads at Merpati and Kipas, is all it takes to set things right again, but for reasons unfathomable to anyone, they instead reinforce lane directions further by adding dividers to prevent drivers from straying to the left lane.
admin

- Fri, 05/11/2018 - 16:20
Mega Hotel is centrally located in the business, entertainment and shopping hubs of Miri City, and is popular with business travellers. The hotel has a swimming pool at the 5th floor, and the ground floor Chatterbox Coffeehouse is a popular cafe among Mirians for business luncheons or family gatherings.
Mega Hotel conference facilities boast one of the biggest pillarless ballroom in town with a maximum capacity of 1200 persons on theater style seating.
#megahotelmiri