COVID-19 Information Hotline
For more information regarding Quarantine / International Travel arrangements / COVID19 :
Please Call :
✆ 603-88810200600 / 03-88810200700
✆ 6085-322085 (Miri)
Park Hotel
Primary tabs
admin

- Fri, 05/29/2015 - 14:22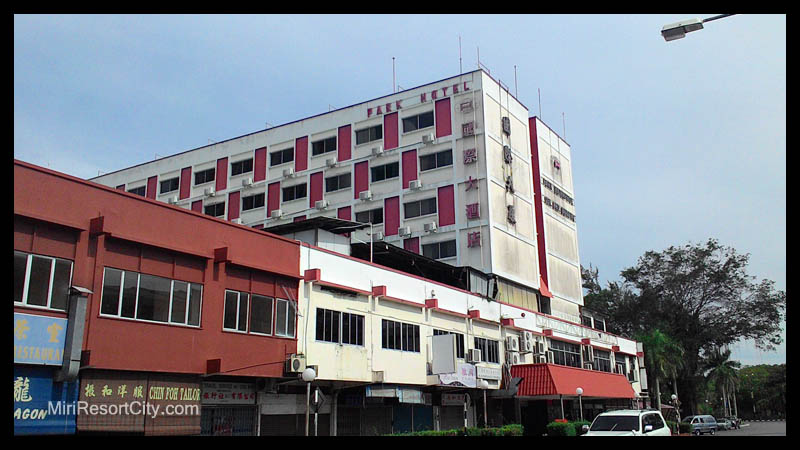 Built in the early 1970s, Park Hotel is THE first high-rise building hotel in Miri with a shopping & retail area at the ground floor with a ticketing car parking system.This article is from the web site miriresortcity dot com - this sentence is here to prevent blatant plagarism. The ground floor retail common areas don't feature air conditioning, although some retail shops themselves do have air conditioning. Of those that do, the words 'air conditioning' were proudly displayed on their signboards to woo customers.
The 1970s parking ticketing system is still being used until 2017, but the parking spaces and street lanes within are starting to get a bit cramped for today's modern car sizes.
By 2017 the Park Hotel was closed down indefinitely as a result of its inability to compete with newer & modern hotels springing up all over Miri, making its mark as a part of Miri's long history.
As of 2019, the building appears to be empty and abandoned.
#parkhotelmiri
These may also interest you ▾