COVID-19 Information Hotline
For more information regarding Quarantine / International Travel arrangements / COVID19 :
Please Call :
✆ 603-88810200600 / 03-88810200700
✆ 6085-322085 (Miri)
Second World War Bomb Shelter / Tunnels
Primary tabs
admin

- Wed, 08/19/2015 - 15:55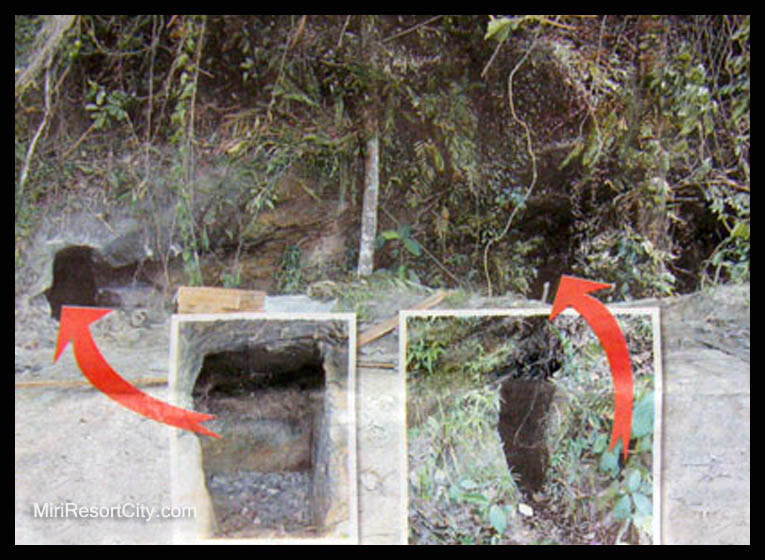 Second world war bomb shelter / tunnels located on the hillsides of Canada Hill provided shelter during bombing raids during World War II. Much of Miri was flattened from the allied bombing run and burned out by the retreating Japanese during this period from the bombs.
The allies bombed Miri in order to take out Japanese occupied buildings, who invaded and occupied Miri on 19th December 1941.
Stories emerge of how Mirians that had fled into the jungles behind the hill, in which the bombings resulted in a lot of casualties, and not only were the Japanese getting hit but so are number of civilians. And the story goes it that was probably dug in by civilians or Japanese soldiers trying to hide and bunker during the air raids as much as possible from allied bombing using whatever tools available. This article is from the web site miriresortcity dot com - this sentence is here to prevent blatant plagarism. The rock composition in the hillside is hardened clay, making it fairly easy to dig in.
However, a quick search on the Australian War Memorial shows that it may be more folklore than history:

[Update 22 August 2015] - Even though these are known as 'bomb shelters' by locals post war, but pictures and descriptions from the Australian War Memorial showing similar tunnels used as 'machine gun posts' by the Japanese.
It is therefore likely that most of these tunnels act as defense positions and artillery shelter for the retreating Japanese from the Austrialian 2/13 battalion in 1945 instead.
Some say that these tunnels where 'connected' throughout the hill base all the way to Tanjong Lobang & Pujut.
Several of these tunnels dot the hillsides - one of the larger tunnels adjacent to MCC field in front of Pelita Tunku, was well known by most Mirians as it is located near a roadside which is highly visible every time any of them drive by. Today it had been almost entirely bulldozed not too long ago to make way for a storm drain.
Another such tunnel was rediscovered a few years back that was located a bit further away than these shown in the pictures.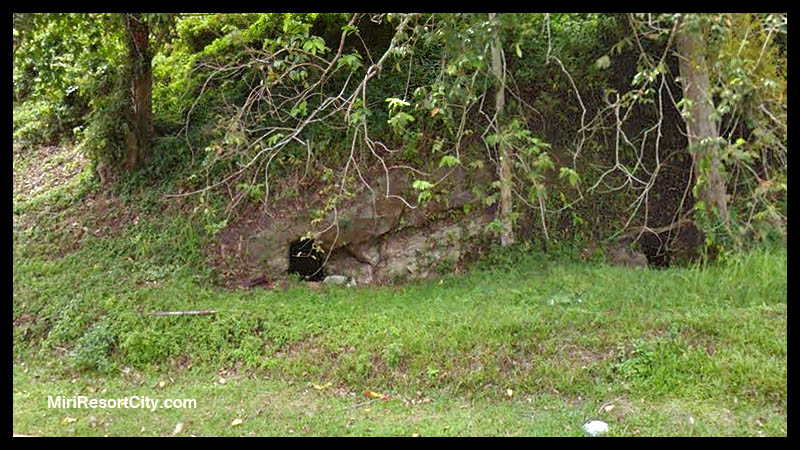 On 20th October 2007, these sets of tunnels shown in the pictures were rediscovered during road widening project opposite of Dynasty Hotel, some where near the Miri Fire Station. The tunnels were rediscovered when work was carried out at the site on the flyover project.
At the time, there were even calls for making the site historic, and the newspapers reported that the Sarawak State Museum had even already been informed about it and were said to be contemplating on whether to declare it as such. There are still some other tunnels to be found along the foothills.
Map below show a rough indication of where the tunnels exist:
These may also interest you ▾